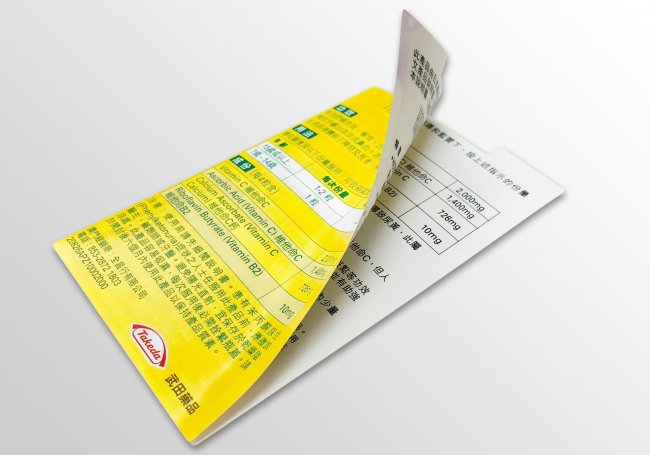 Multi layers Sticker
- Double layers Stickers
- Peel and Back Labels
- Double sides Stickers
- Multi folded labels
- Booklet labels
- resealable stickers

A multi-layer-label has got several layers. It's a great solution
for the product with not enough space for information. e.g. the chemical products that need to list lots of safety instructions, or some information that need to show in different foreign languages, or even some special promotion campaigns, an individual winning code or other voucher promotions can be placed in the inside part of the multi-layer label.

Call us at 2456 4817 or email: job@yee-fu.com
to find your perfect label solutions for your application.